Viper SD4 RTC has obtained the EASA type certificate
TomarkAero, s.r.o. Prešov obtained the EASA certificate for its type SD-4 RTC Viper during the exhibition Aero Friedrichshafen 2016 
This is an important step for the manufacturer itself, as the airplane is now certified in the Light Sport Aircraft category and can be used by PPL-licensed flight training schools and pilots will be able to count the Viper raid on the hours required to extend the PPL license.
In Slovakia, the de facto first aircraft was created in the sense of the definition of the law, because ultralights are defined as flying sports facilities
The first three-letter Viper has the matriculation mark OM-VCA, the mentioned step cost the manufacturer a certain amount of funds, but it will also have a positive impact on the Slovak aviation industry. By obtaining the LSA certificate from a private company, Slovakia gained the status of "aircraft manufacturer" for future bilateral negotiations, for which the production of ultralight aircraft was not sufficient.
This applies in particular to the export of ultralight aircraft to the USA, which has so far had to be carried out through the Czech Republic.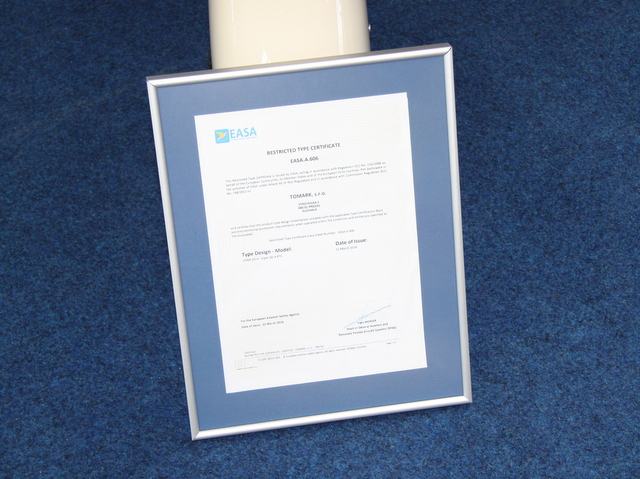 Source: https://www.gonzoaviation.com/clanok/viper-od-tomarkaero-ziskal-certifikat-easa